275.000 Ft
+ ÁFA ( 349.250 Ft )
Cikkszám:

0800XX

Raktári állapot:

Raktáron

Világvezető konvertáló szoftver, amely papíralapú vagy raszteres formátumú tervrajzokból CAD alapú fájlokat készít.
Termékleírás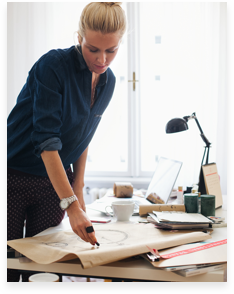 Az oldal fejlesztés alatt!
Scan2CAD DIGITAL & SOFTWARE
A Scan2CAD Professional v9 licenc éves bérleti díja nettó 275.000 Ft.
Scan2CAD is the world's leading conversion software built for engineering and design, allowing you to convert your designs for CAD.
CAD (computer-aided design) software is commonly used by architects, engineers, drafters, artists, and others to create precision drawings or technical illustrations.
Starting out 20 years ago as a solution for converting architects' paper drawings to vector format, the Scan2CAD software is used in over 90 countries, and is the most accurate automatic vector conversion for CAD. Tellingly, they are trusted by some of the world's best design and engineering companies such as NASA, Nike, Boeing, and Intel.
Saving customers valuable time previously spent manually tracing or outsourcing redrawing, the software supports over 30 file types (including almost any raster and vector file type) for 100% accuracy to your original designs; pixel for pixel, vector for vector, millimeter for millimeter.
High precision conversion settings allow customers to adjust any variable they wish. Text is also automatically converted to editable vector text via Optical Character Recognition (OCR), with powerful raster effects enabling you to clean your designs before conversion in just a few clicks – you have full control.
Converting thousands of designs is no problem either – batch conversion and automation features have been designed with speed and performance in mind, and can convert all files within a directory at optimum speed to save you countless hours.
The Scan2CAD site also has a great library of video tutorials to guide you along the way, even offering free weekly DXF packs for download. Using WooCommerce Subscriptions, customers are able to start or end their subscriptions to Scan2CAD whenever they wish – no contracts here.
A free 14-day trial is also available, all features included.
RASTER TO VECTOR CONVERSION
Automatically convert your designs to vector, compatible with almost any CAD and CNC application. Using intelligent automatic tracing to convert your designs in a few clicks, saving you endless hours when compared to manually tracing a design.
30+ SUPPORTED FILETYPES
Accurately convert all popular formats including raster & vector PDF files to CAD/CAM format.
FILE EXTENSION    FILE TYPE    OPEN    SAVE AS    NOTES
AI    Vector            In beta,
BMP, CAL,CG4,CIT, CNC,DWG (R2000-2014), DXF, EMF, GIF,GP4, HGL. HPGL. IMG, J2C, J2K, JP2, JPE, JPEG, JPG, JPT, MIL, NC, PCX, PDF, PLT, PNG, SVG, SVHZ, TAP, TIF, TIFF, WMF           
RELATED:
icon-arrowUser Manual: Optical Character Recognition
icon-arrowHelp Article: Is My Image Text Suitable for OCR?
icon-arrowBlog Post: OCR On Vector Elements Supported
TRAIN SCAN2CAD TO LEARN CUSTOM FONTS
If you have many images with a similar non-standard font you may choose to use Scan2CAD's OCR Training Set Builder. With your own training set you can teach Scan2CAD to recognize and convert non-standard text to editable vector text strings.
RELATED:
icon-arrowUser Manual: Font Training

Raster Effects
CLEAN YOUR DESIGNS FOR CONVERSION
In order to achieve the best raster to vector conversion results, you may need to clean your raster image before converting. Scan2CAD offers a tool-set of automatic raster cleaning features called 'Raster Effects.'
THRESHOLDING
Thresholding forces pixels in your image to either black or white. The Threshold Raster Effect is a simple yet powerful tool for fast image cleanup. In many cases a simple threshold can remove much of the noise in a poor quality image. Scan2CAD offers both Simple and Adaptive threshold options.
RELATED:
icon-arrowUser Manual: Simple Threshold
icon-arrowUser Manual: Adaptive Threshold
COLOR SEGMENTATION
Much like thresholding, Scan2CAD's Color Segmentation is used to reduce the colors in your image. But unlink thresholding you can choose to keep as many or as few colors in the image as you wish. Color Segmentation will find adapt to find the nearest color in a defined palette for every pixel in your image.
RELATED:
icon-arrowUser Manual: Color Segmentation
REMOVE SPECKLES & HOLES
Speckles can be described as small, unwanted clusters of pixels on your image. These speckles are usually present in low quality images or scanned paper. Scan2CAD will automatically search through your image looking for speckles of a user-defined size and remove them all. Automatic speckle removal can save you hours when compared to manually erasing 'noisy' image areas.
Holes are unwanted clusters of pixels within lines or shapes. Holes can ruin the appearance of smooth lines and cause many issues when converting your designs. Luckily Scan2CAD's Hole Removal Raster Effect will automatically clean your image of holes in a few clicks.
RELATED:
icon-arrowUser Manual: Remove Speckles
icon-arrowUser Manual: Remove Holes
THICKEN LINES
If your designs contain lines which are broken and jagged then Scan2CAD's Thicken Lines Raster Effect could help bleed pixels within the line, forcing them to become smooth and connected. Unlike a simple pixel bleeding effect, Scan2CAD will specifically identify lines within your design to thicken and clean.
RELATED:
icon-arrowUser Manual: Thicken Lines
AND MANY MORE RASTER EFFECTS
We know that no image is created equal. Therefore, over the past two decades we have invested into building out the most valuable set of raster effects to clean your designs for conversion.
RELATED:
icon-arrowBlog Post: Top 10 Raster Effects to Optimize Conversion

Draw, Edit & Transform
RASTER EDITING TOOLS